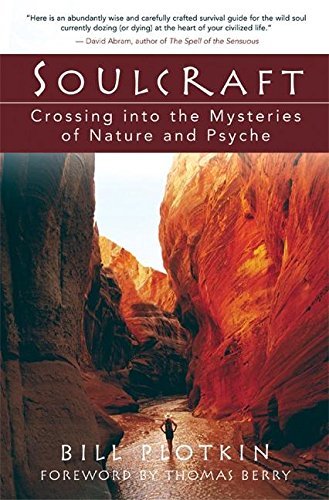 For millennia, ceremonies and initiation rites have helped societies survive and thrive by marking life transitions. In contemporary America, except for bar mitzvahs, graduations, and weddings, these rituals are conspicuous by their absence. Written for people in search of their true selves--particularly those on the verge of adulthood and those at a major crossroads such as divorce or carrier change--"Soulcraft restores the ritual to its rightful place as a crucial part of personal growth and…
I picked up Soulcraft at the recommendation of Dan Dolquist of Wild Village. I originally connected to Dan through Illuman, a men's group founded by Father Richard Rohr. The connection came at the perfect time to join his yearlong Bad to the Bone experience. I previously mentioned this at the end of my review of We. As I write this, I am one week away from the first of four immersion experiences.
Over the next year, Dan is my primary guide into the realm of soul. This book, both through Dan and my own reading, is another. The book can be your guide as well.
What Is Soulcraft About?
Yesterday I went on a hike. When I arrived at my planned trail, I found a throng of fellow hikers and quickly decided to go somewhere else. I opened the COTREX app on my phone and noticed Devil's Canyon nearby. Given that soul work is about a descent into that which is below, dropping into Devil's Canyon seemed oddly appropriate.

I arrived at the access road to discover it closed off the main highway, so I parked my car and hiked in, adding a couple miles to my round trip.
After a healthy ascent, I reached the trailhead marking the beginning of my six-mile hike on what initially appeared a well-worn trail. Little did I know the lessons in store for me over the next few hours.
When the Trail Disappears
What I did not expect on this hike was two significant segments where the trail quite literally disappeared. As you can see below, according to my GPS, I am standing on the trail, but there is no evidence of a trail around me.
Thankfully, on this stretch, I had my GPS and generally followed it till I once again found the trail. In days past, or with a bit more planning, I map and compass could also do the trick.
Finding the Unmarked Trail
At one point, I broke into a clearing and on the other side of the meadow, noticed a clearly marked trail.

Well worn and welcoming, I mulled the idea that this hike felt a bit like the journey I would take over the next year. Some times where the terrain became more challenging only to open up on the other side and become more clear. Gleefully, I marched on.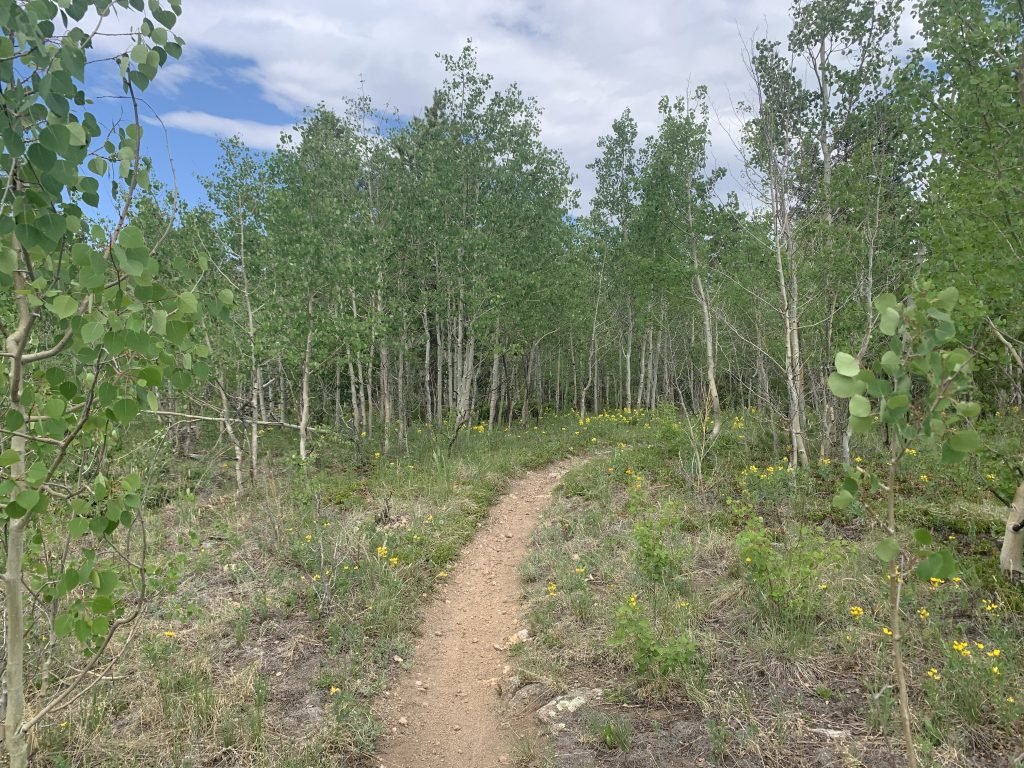 A mile later, it crossed my mind that I should check my GPS, only to discover I was going the wrong direction. When I returned to the meadow, my GPS guided me over the ridge to a trail hidden from plain sight.
The Abandoned Trail
After a short journey down a clear path to the base of the canyon, I came to a point where two small creeks merged. A sense of trail followed each of the two creeks, but according to my map, my path went between them. It went up the rocks before me. So I began to climb.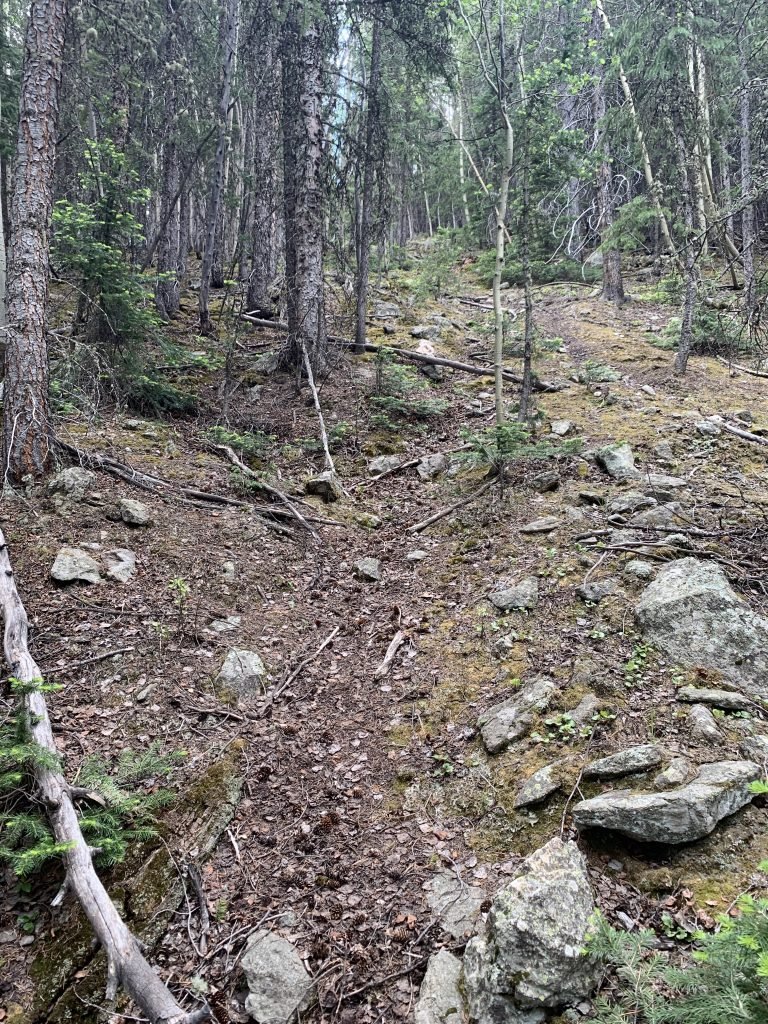 For the next two miles I trudged my way up a steep grade. My legs ached. Sweat poured from my brow. Every once in a while, I saw evidence that, once upon a time, this route was in fact a well-marked and groomed trail.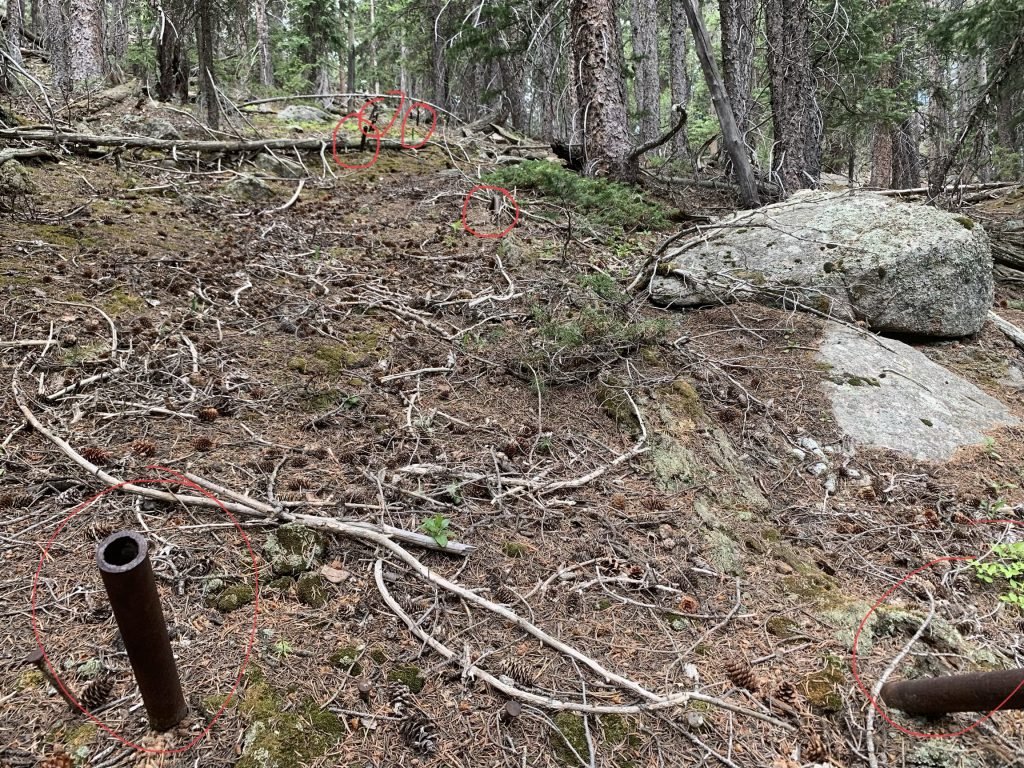 But those years are long gone. The trail is abandoned. Nature continues to take over, and will do so until no evidence of the path remains.
Soulcraft as Your GPS
Soul work is like the trail I traveled yesterday. Society used to provide clear paths in the forms of rites and rituals that invited us to delve into the realms of soul (our unique true self). But they are now abandoned and all but lost … unless you know where to look.
There are maps that tell us where they used to be. There are guides who can tell us that we are in fact on the trail. Like my GPS yesterday, they let us know we are in the right place even when everything we see says otherwise.
Soulcraft is one such guide.