"Who is this?"
That's the question asked when the man born blind and in God's spitting image, the man who was sent to wash returns with sight.
Is he the man who used to sit and beg? Is he someone like him? Apparently, the answer is …
Is This the Beggar?
As the story continues we hear, for the first time, that the man is known as a blind beggar. This should not come as a surprise. As we already explored, children born blind were often abandoned and died of exposure in the ancient Roman world. After all, they took up precious family resources but could not contribute. Begging becomes a way for the man to support himself and his family. It also means people in the community recognize him.
At the same time, when we see familiar faces in unfamiliar contexts, it takes us a second to recognize them. I went to undergrad in a town five-hundred miles from home. During part of those years, I worked in a hardware store. One day, the wife of my youth pastor from Denver walked into Seward, Nebraska's ACE Hardware. I saw her from behind the counter and just stared at her for a few moments. I knew I recognized her, but in that context, I could not attach a name or relationship to the face before me. Something similar happens with the neighbors.
Adding a bit of nuance, there are two ways to ask a question in Greek. One expects a negative answer, and the other a positive. It all depends on the word you use at the start of the sentence. When it comes to the man born blind, when the people ask if he is the man who used to sit and beg, they are expecting a positive answer. They are sure they recognize him, they just struggle to believe what they are seeing.
Is This a Man Who Looks Like the Beggar?
As one side argues it is the same man, the other side insists it is just someone who looks like him. Like their counterparts, they too expect a positive answer. After all, a man born blind seeing is impossible. This must be doppelgänger!
How does the man answer their questions? He keeps saying, "I am he." While most English translations offer the clarifying declaration, "I am the man," Koester points out that he only uses pronouns in his response. There is no clarification concerning whose question he is answering.
Are you the man born blind who used to beg? I am he.
Are you someone who looks like the man born blind who used to beg? I am he.
So who is this?
The simple answer is yes. He is the man born blind who used to beg. He is also someone different because, in the application of mud and the washing, he is now someone new. This is what transformation is all about!
I Am He
For decades I lived with an emotional knot in my gut. The lingering effects of difficult childhood lived bound up in what felt like a massive tumor. This emotional cancer quite literally, dictated my life. It made connection feel like a threat. Riddled with shame I remained constantly defensive. Every choice I made ultimately revolved around easing this burden.
For years, I just wanted it to go away. I thought that if I did enough work, processed enough trauma, and sought enough forgiveness that somehow the past would cease to be the past and I could start fresh. There might be a before and after, but the before would be some distant and irrelevant memory.
Then one day during an EMDR session, everything changed. I envisioned all of that bound up energy and emotion, but instead of expunging it, I saw it break into tiny pieces that dissipated throughout my body. The history stayed the same, but how I interact with it changed.
This is what John Gray and Arjuna Ardagh write about in chapters five and six of Conscious Men. They point out how this kind of man still feels his wounds but is no longer run by them. Rather, he transforms anger into powerful leadership. In other words, who you are does not change, but how you relate to yourself and your experience does.
Truth is, when this transformation happens, people notice. Some of my favorite social media comments come from people who knew me in years past. They talk about the Joe they used to know and openly wonder what happened. Pointing to things I once said or did, they debate the change. Some think extremists coopted me. Others assume I abandoned the faith. It is their way of asking, "Who is this?"
Am I still Joe? I am he.
Am I someone like Joe? I am he.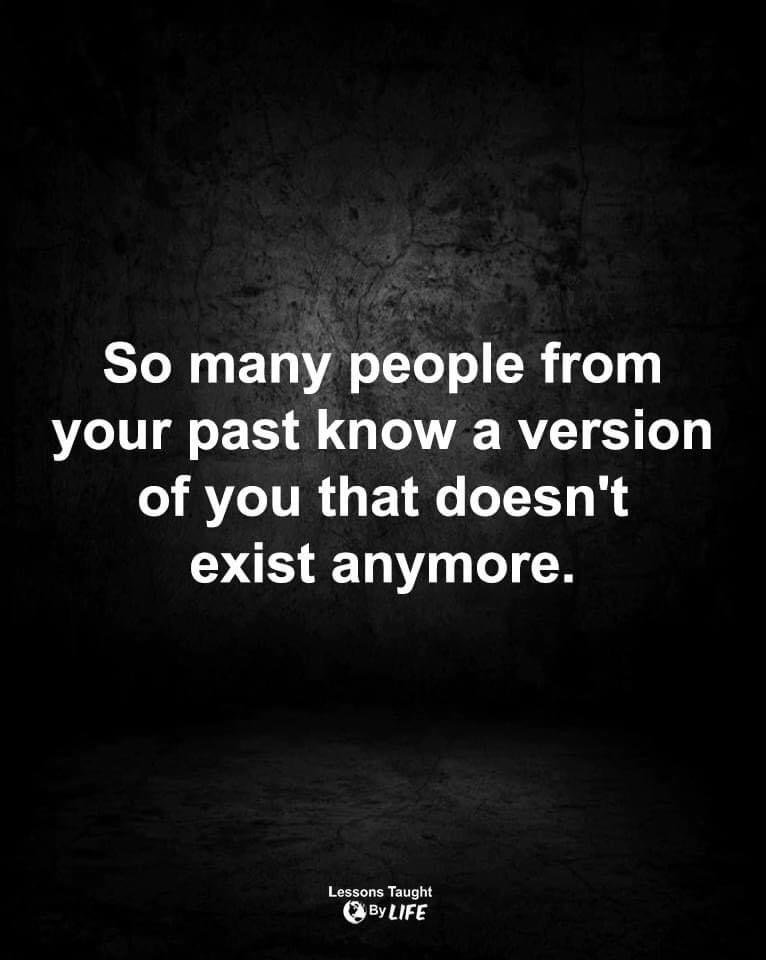 A Poem
As I write this, it is the day before I start a year-long rewilding group. Fourteen men, each committed to a year of transformative work focused on discovering the True Self. As we get to know each other, each of us is preparing a minute-long introduction. I decided to write a poem:
Between the event horizons, I sail
On the verge of an explosion.

Everything before sucked into this moment
This tiny space where I now fly.

Detachment, abuse, addiction, and loss,
Resilience, my best defense.

Divorce, disconnection, a son crying out,
That is the legacy drawn into the darkness.

Yet in this space, they are alchemized, 
Lumps of coal transformed into diamonds.

Creation, color, and life ...
Connection, compassion, and care.

Hearing ears and empathizing eyes take shape,
Protective muscles begin to swell.

Words both written and spoken form,
Wisdom is taking shape.

Cocooned in their casings,
Like fireworks awaiting their launch.

Temptation abounds to force the issue,
To light the wick before its time

But I choose to trust this moment,
As I sail between the black and white.
Who Are You?
Now it is your turn. Who are you? How are you experiencing transformation? The comments are open.