Hi, I'm Joe Burnham. I'm a recovering Lutheran pastor discovering an abundant life on the other side of the pulpit.
Recovering From What?
In the summer of 2006, I graduated from Concordia Seminary in St. Louis, MO. In my hands was a Master of Divinity degree and in my heart, a bravado ready to take over the world for Jesus. Well, I claimed it was Jesus.
Truth is, I really wanted to take over the world for me. I thought if I could thrive as a pastor, I might feel significant as a person.
While on the surface I displayed a vibrant energy and vitality, inside was an abject brokenness. My refusal to deal with the effects of an emotionally decimating childhood made being alive painful. And since I'd long written off suicide as an option, I had to find other ways to cope.
Rather than facing the pain, I choose to soothe myself through bravado, a performance fixation, and compulsive sexual behavior.
Fast forward to December of 2010. I hadn't taken over the world, rather, I'd brought the world of everyone closest to me crashing down. I wasn't sitting on top, rather I was sitting in a jail cell after an arrest for soliciting a prostitute.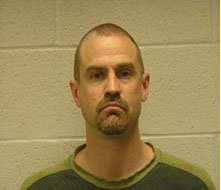 In the days to come, the name Joe Burnham wouldn't be featured in leadership blogs or as an influential pastor. It was however all over the local news and websites highlighting the moral failures of Christian leaders.
I wish those days sparked an incredible and instantaneous turn-around in my heart and soul, but that would be disingenuous. There was a desire for change, just an inability to manifest it.
Seeking Answers
Over most of the next decade (and for those of you keeping track at home, that brings us to today) I tried every trick, tactic, and methodology I could find.
Thinking maybe I was lacking knowledge I earned my doctorate in Leadership and Spiritual Formation.
Then I turned to therapy including individual and group counseling, somatic and story work, EMDR, various retreats, and trauma-focused acupuncture.
When that didn't work, I pushed my body. It started with running a marathon. Then I moved on to three Spartan Trifectas in three months.
While the work helped, real transformation began when radical relentless love finally broke through my resistance to grace.
The Effect of Radical Relentless Love
While it took time to manifest, grace really began to break through in the late Spring of 2018. It happened when a friend heard my story and simply replied, "I get it."
There wasn't shock. She didn't offer suggestions on how to be better. No pat on the back with encouragement to stay strong. Just a simple, "I get it."
Over the coming months, this response invited three changes:
It allowed me to let go of long embraced expectations about who I am supposed to be. After decades of propping up facades, I found myself increasingly ok with being me.
Being ok with being me allowed me to start reflecting on choices I'd made without the weight of shame. Without shame, I could look at my choices without a need to justify them. As a result, limiting beliefs of victimhood and inadequacy faded away.
My definition of justification, the core teaching of my conservative Lutheran upbringing, shifted. Instead of it being about excusing or dismissing behavior, I embraced the original meaning of the word, "to make right." I can't undo my past, but I can live my future in such a way that it redeems the damage done.
That's how I, Joe Burnham, became a recovering Lutheran pastor discovering an abundant life on the other side of the pulpit.
Joe Burnham Today
So what does life look like today? I think some of the wisdom found in the Twelve Steps are helpful here:
I embrace my own powerlessness.
I believe that a power greater than me (I'll offer more definition in the upcoming book, The God Jesus Called Father) can restore me to sanity.
I'm becoming more and more honest with myself and others, both in being real about who I am, but also holding on to what I believe in.
As a learner I'm seeking to not only address the character defects I'm aware of, but discover the ones I'm oblivious to.
As much as I can I'm seeking to make amends with the many people I've hurt over the years.
My desire in life is to help others hear the divine invitation to an abundant life (I'll have more on what that means in my forthcoming manifesto, The Abundant Life Aspiration).
How About Your Story
So there's my story, how about you? Does pain from the past limit your present? Or maybe you look back on choices you've made and find yourself paralyzed by regret. Many of us use addictions or distractions to avoid those uncomfortable realities.
Then again, everything might look perfect. Maybe you're living a manifestation of the American Dream. But below the surface, you still feel empty inside. Could it be that in your plenty, you're still lacking an abundant life?
Whatever your story, there's an abundant life waiting for you. Even better, it's not far off in the distance. It's not something you have to seek out. Rather it's pursuing you and has been from the moment you were born. It's just a matter of learning to see it.
Are you curious? Shoot me a message and tell me your story. Sign up for my email list and I'll keep you in the loop as resources become available.
Pastoral Qualifications
I'm human, and everything that comes with it. Everything I offer comes out of my own struggle.
I'm actively engaged in a lifestyle that nurtures my mental, emotional, physical, and spiritual health.
20 years of ministry in a diversity of settings with people of all ages
2016 Doctor of Ministry in Leadership and Spiritual Formation from Portland Seminary in Portland, OR (link to my dissertation)
2010 guest professor at the Lutheran Theological Seminary in Pretoria, South Africa
2006 Master of Divinity from Concordia Seminary in St. Louis, MO
1998 Bachelor of Science in Elementary Education with Director of Christian Education certification from Concordia University in Seward, NE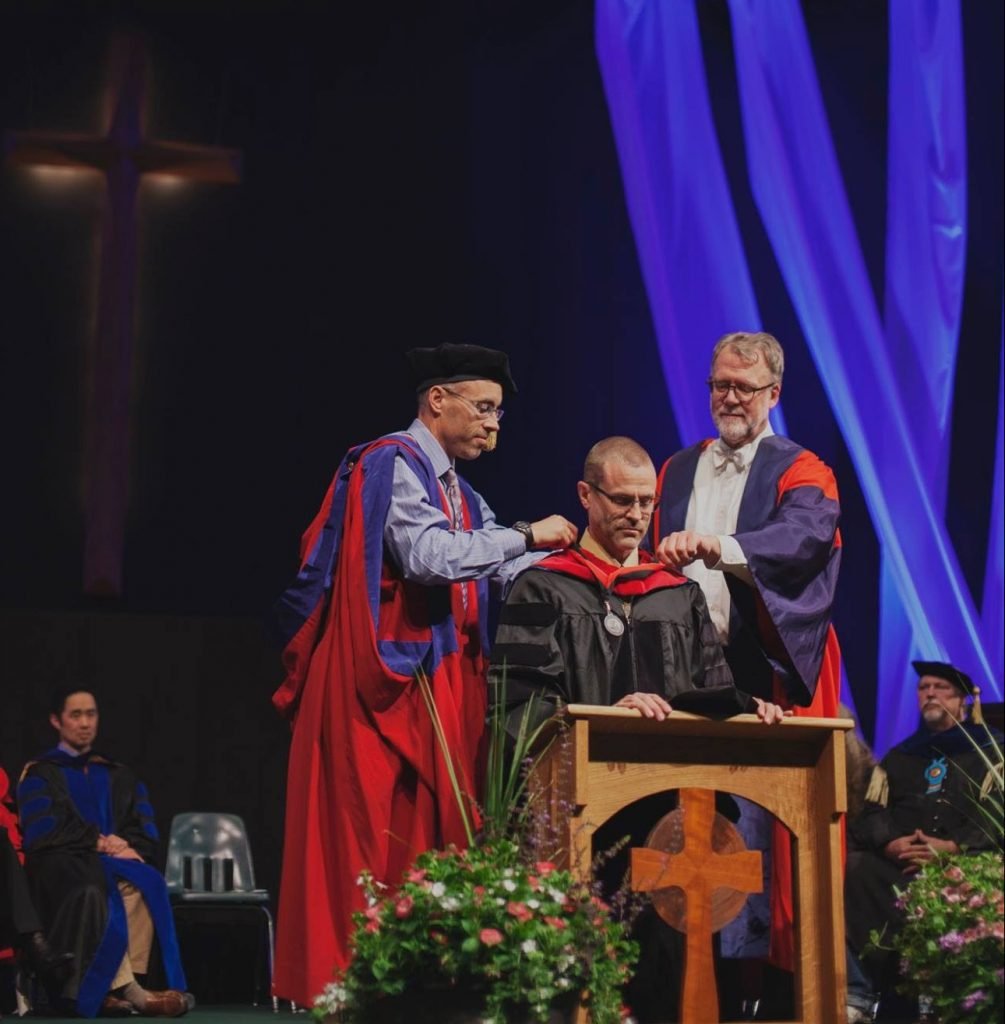 What Now?
Not sure what's next? How about signing up for my email list …. there's all kinds of good things in the works.