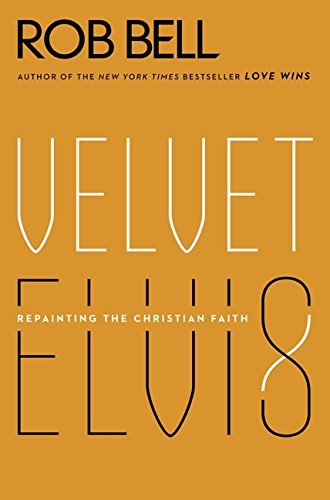 Velvet Elvis is the first book from Rob Bell, the New York Times bestselling author of Love Wins.  Selected as one of 2011's most influential people by Time Magazine, pastor Bell offers original and refreshingly personal perspectives on what Christianity is truly all about in Velvet Elvis.  A vibrant voice for a new generation of Christians—the most recognizable Christian leader among young adults—Rob Bell inspires readers to take a fresh look at traditional questions of…
Velvet Elvis sat on my bookshelf for years before I picked it up. I know it's been at least eight because I have the 2005 copyright published by Zondervan, not the 2012 one republished by HarperOne after Zondervan dropped author Rob Bell in the controversy leading up to his 2011 title, Love Wins.
Why I Read Velvet Elvis
So why pick it up now? It started with me looking for a podcast to recommend as part of my research series on Jesus' abundant life. Bell does a beautiful job telling the story behind God renaming Jacob, Israel, and the implications for a people whose name as a nation literally means, struggle. While searching for the audio I wanted, I kept coming across references to Velvet Elvis.
Tilting my head slightly left in frustration that I couldn't find what I was looking for, the book seemed to leap out at me from one of my bookshelves.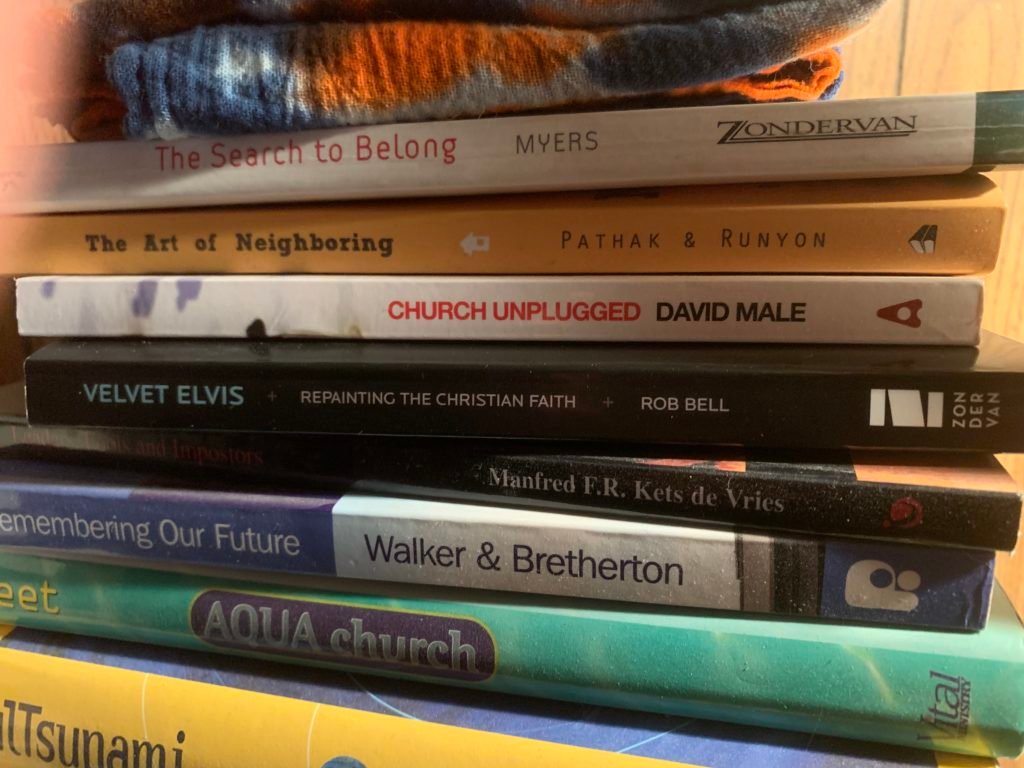 I pulled it from the stack, flipped it over, and read the back cover:
We have to test everything.
I thank God for anybody anywhere who is pointing people to the mysteries of God.
But those people would all tell you to think long and hard about what they are saying and doing and creating.
Test it. Probe it. Do that to this book.
Don't swallow it uncritically. Think about it. Wrestle with it.
Just because I'm a Christian and I'm trying to articulate a Christian worldview doesn't mean I've got it nailed. I'm contributing to the discussion.
God has spoken, and the rest is commentary, right?

– Rob Bell
Could there be a better description for what I am doing as I dig into Jesus' abundant life?
So I started to read a book that I now see as Rob Bell's first attempt to invite the church to think about Christianity, not as a set of truths carved in stone that must be preserved, but as the gateway to an adventure with the divine.
Who Should Read Velvet Elvis?
Bell takes the reader through seven movements that frames his vision of what a life of faith should look like. Rather than respond to what he says, I will offer the two ways I will use this book:
I recommend it to someone who is either new to the Christian faith or someone who, like me, is caught up in the man Jesus but exhausted with Christendom. In many ways, I feel like I took the same journey over the past five years that Bell was on fifteen years ago. While both Bell and I needed the long, hard, and slow road, others will benefit from the fruit of our journeys.
Velvet Elvis is a great read for a small group. Read a chapter and spend as many weeks discussing it as needed. Work through the hang ups surrounding Christianity. Imagine what an adventure with the divine could include. Figure out what it means for each member to not just believe, but live the faith.