Is there a better question to ask about the man born blind? The disciples saw the man and from their world of transcendent-enchantment asked, "Who sinned?" The assumption is that it must be the man or his parents. In our world of immanent-disenchantment we ask, "Who's to blame?" We use frameworks like meritocracy and victimhood to help us figure out the answer.
But is there a better question that we should be asking in this situation?
From Free Will to Divine Supremacy?
On the surface, Jesus' response is not very helpful:
Neither this man nor his parents sinned; he was born blind so that God's works might be revealed in him. We must work the works of him who sent me while it is day; night is coming when no one can work. As long as I am in the world, I am the light of the world.

John 9:3-5 (NRSV)
In his introduction to, The Problem of Pain, C. S. Lewis writes: "If God were good, He would make His creatures perfectly happy, and if He were almighty He would be able to do what he wished. But the creatures are not happy. Therefore God lacks either goodness, or power, or both."
The disciples response and ours suggest that God lacks power. Typically, we attribute this lack of power to God granting humanity free will. The idea is that if we do not have the power to reject God then we also lack the ability to truly love God. In this frame, the man is born blind because of choices he or someone else made or because he's a a victim of genetic mutation.
The plain English of Jesus' response suggests that, at least up until this point in time, God lacked goodness. After all, God created this man blind, and allowed him to suffer in a culture that ostracized anyone who remained dependent beyond childhood. He left the man in that state for who knows how many years, just to set up a situation where Jesus could heal him and wow the crowd. How is that God good? No wonder the late Christopher Hitchens wrote, God is Not Great.
Lost in Translation
The problem with moving from an argument that God is not almighty to God is not good is that, at least in the Greek, Jesus never said something like, "he was born blind" or "this happened so" (thank you Craig Koester for pointing this out). That part comes from translators who are trying to take an ancient text that lacks things like punctuation and turn it into something that makes sense in English.
Any time translators make hard choices to help the text become readable, their theological bias comes through. In this case, it would seem that most translators came from a more Calvinist tradition that emphasizes the supremacy of God.
However, if you just work with what the Greek says and allow the text to be a bit blocky, Jesus actually said something like:
Neither this man nor his parents sinned; but in order that God's works might be revealed in him we must work the works of the One who sent me while it is day; night is coming when no one can work. As long as I am in the world, I am the light of the world.

John 9:3-5
Do you notice the difference? Jesus has no interest in identifying the cause, rather, he goes right to the solution. It is an approach I use when doing a funeral for someone with an untimely death. I talk about God, not as the cause, but as the cure. God is not the action, but the reaction.
Jesus' better question is to skip, "Who?" Or even, "Why?" And instead turn to, "What now?"
A Better Question Makes Us Ask, "What's God Like?"
Of course, moving to that question requires that we rethink God a bit. To do that, we need to start at the beginning.
In the beginning when God created the heavens and the earth, the earth was a formless void and darkness covered the face of the deep, while a wind from God swept over the face of the waters.

Genesis 1:1–2 (NRSV)
How do we read understand these words? Most modern English readers understand Genesis 1 to be a text about the physical creation of the world. That makes sense, because our Western minds in the Age of Enlightenment are curious about things like, "Where did all of this come from?" The easy answer is, "God." This makes God the action.
However, ancient societies asked a different question. They focused more on, "What does this all mean?" In other words, they were curious about function over formation. When we translate Genesis 1:1-2 from that perspective, we get an entirely different reading of the text. We should read it as saying something like:
v1 In the beginning God brought order and function to the heavens and the earth.
v2 Now the earth was formless and void (or lacking order and function) and darkness covered the face of the deep, while a wind from God swept over the face of the waters.
Genesis 1:1 becomes an introductory statement concerning what is about to happen. Then, starting at 1:2, the author reveals how God took the "formless and void" earth and made it functional. From this perspective, God is not the action, but the reaction. God is the cure to a world that lacked function. For more on this perspective, I highly recommend reading, The Lost World of Genesis One.
Genesis 1 as All of Time
Peter Hiett, pastor of the church I attend in Denver and the author of the book, The History of Time and the Genesis of You, takes some of these ideas a step further. He agues Genesis 1 is not some historic event in the past, but a summary of all time. When Jesus speaks, "It is finished!" from the cross, it is the first verse of Genesis 2:
Thus the heavens and the earth were finished, and all their multitude.

Genesis 2:1
In this framework I loosely think about the creation account in Genesis 2 as the story of Jesus bringing us from the sixth day into the seventh and Genesis 3 revealing how we become dust in the first place. This is what I wrote about in the inaugural edition of the Abundance Reconstructed Newsletter.
Of course, reading things this way requires an openness and even a playfulness with metaphor, something both the Hebrew tradition and cosmic mythology invite us into. I would go so far as to argue that any other way of reading this part of the Bible fails to take the text seriously even as it claim to take it literally.
All of this brings us to the place where God's works revealed in the blind man are not some show to wow the crowd and leave them impressed with Jesus' power. Rather, this is a continuation of God's works that began with the words, "Let their be light!" and will continue until all things are made new (or filled with divine presence). But in this present moment, those works involve bringing light to one who spent his life in darkness.
A Better Question Makes Us Ask, "What is Sin?"
In addition to rethinking God, a better question of, "What now?" also invites us to rethink sin. Typically, at least in Western Christianity, we associate sin with morality. Sin is something you do. But what if we allowed our fresh take on Genesis 1:1 to define sin?
In the beginning God brought order and function to the heavens and the earth.

Genesis 1:1
From this perspective, it is the absence of order and function that becomes the definition of sin. In other words, sin is not something but the absence of something.
Chaos is not something, chaos is the absence of order.
Darkness is not something, darkness is the absence of light.
Lies are not something, lies are the absence of truth.
Hate is not something, hate is the absence of love.
Death is not something, death is the absence of life.
Sin is not something, sin is the absence of the divine presence.
No wonder sin leaves us feeling so empty, it is the void. So all of the things that we commonly call sin, is what we do as we seek to resolve life in the void.
Born into the Void
To be born in sin means to be born into the void. If you think about it, this is exactly what happens. We begin in the comfort of our mother's womb where all our needs are met and, for most children, they are literally surround by their mother's radiant love. Others get to add the voice of their father, kindly speaking into their mother's belly … early echos of a voice that will welcome them into the world.
But then something happens and we are expelled from that place of comfort and into the void. There, rather than being constantly embraced we need those who would embrace us to seek us out. We scream to let them know we long for their presence. Our very survival depends on them coming to us.
This is why modern day psychologists often focus on attachment theory, its effects on how we parent, and what happens to children who do not find secure attachment. This healthy attachment is, quite literally, a return from being birthed into the void to the arms of love as embodied by our caregivers.
This is not an invitation for those who do not experience secure attachment as children to a life of victimhood. However, those of us who find ourselves in the realms of the ambivalent, avoidant or disorganized, we will most likely spend time lost in the void before desperation prompts us to seek out earned attachment. Much of what I write flows from my decades in the void.
Returning to the Void
But even for those who come into this world and are quickly found by secure attachment, there is something about the void that humanity finds tempting. We begin to wonder what is out there. As we look into the void, rather than seeing absence we see opportunity to create for ourselves. So we step out, only to realize that we need something to create with.
Rather than turning to the boundless source of all fullness, we use our neighbor and take what others have so our nothing can begin to look like something. But even as we look at our creation from mutilation and call it good, we feel the emptiness of nothing in our bones. So we take more. The strong and powerful join in suppression and oppression. They take and steal and use and violate. All along the way, they claim to be enlightened. When we do it together, we call it the making of a great civilization. Those at the top tell those they marginalized that they are lucky to be included.
In Jesus' day, the world crafted in the void was led by Caesar. It is a world Jesus came to overthrow, not through more violence, but with love. Jesus was not the cause but the cure. But the cure does not use the same tactics as those in the void. Rather, the Word made flesh overthrows the void by bringing divine presence.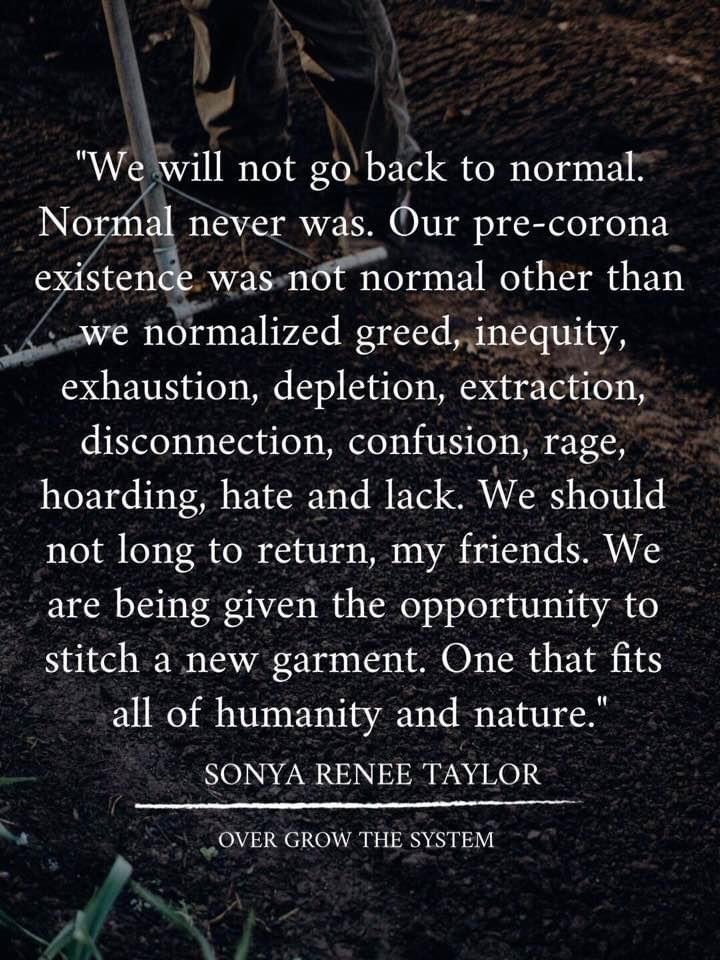 Fullness, Abundance, and Sight
So what about the man born blind?
Common thought would suggest that Jesus giving him sight was a move from the void to fullness, after all, blindness is the absence of sight. Our natural inclination is to think that he lacked abundance until he could see. But as I write, I find myself thinking there is something else John is trying to say about the abundant life.
A man born blind is a man who moves from the womb of his mother into the womb of parental care. Ancient society found people born with such "deformities" as unworthy of life. They often abandoned children like the blind man on the outskirts of town, because they would never be productive enough to earn their keep. They demanded scare resources, but could never contribute. All they could do is take from those who worked to keep the family alive.
Yet this man's parents decided to keep him. They fed him, clothed him, and gave him a place to live. Figuratively, even as an adult, he never left the security of the womb or experienced the emptiness of the void. He lived in grace despite ongoing suffering. So the gift of sight does not provide abundance, rather it allows the man to embrace the kind of independence that creates an opportunity to step into the void. The real question is, "How will he use that freedom?"