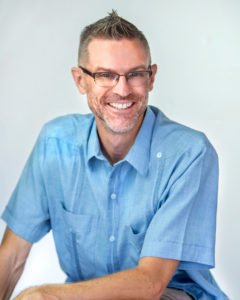 Because Joe often feels most at home in front of a crowd, he makes a fantastic event speaker. His presentation style is a blend of preparation with spontaneity, intellect with applicability, and soul-piercing truth with humor.
While always orbiting around Scripture, Joe is at his best when he speaks out of his own story. His rawness has a "me too" quality that invites the hearer to bind their story to Joe's, enabling them to seek answers from God together.
Conferences / Workshops / Retreats
While I can develop something around any topic, my strengths include:
Spiritual Formation
Sexual Addiction
Making Sense of Your Story
Atonement Theory
The Gospels
Paul's Letter to the Romans
Biblical Justice
I'm happy to work with a diversity of age groups including pre-teens, teenagers, college students, young adults, and adults.
I can serve as a keynote or breakout speaker, or for longer events, I can serve as the chaplain / spiritual director.
Pulpit Supply / Bible Studies
Those who've heard Joe preach and teach describe him as an excellent teacher and an amazing preacher. Whether isn't just a single Sunday or a custom-crafted series, Joe can take your congregation on a journey through God's Word that will challenge, encourage, and inspire them in their Christian life.
How to Have Joe as Your Event Speaker
It all begins with a conversation. Use the contact form below and let's see what happens from there: