Play: to engage in activity for enjoyment and recreation rather than a serious or practical purpose.
When was the last time you set aside time to play?
Before you answer that question, let me define two more terms that describe how most of us spend our adult lives.
Work: to engaged in physical or mental activity in order to achieve a purpose or result

Escape: to break free from confinement or control
Let's take a few moments to explore how most of our lives are defined by work and escape instead of play.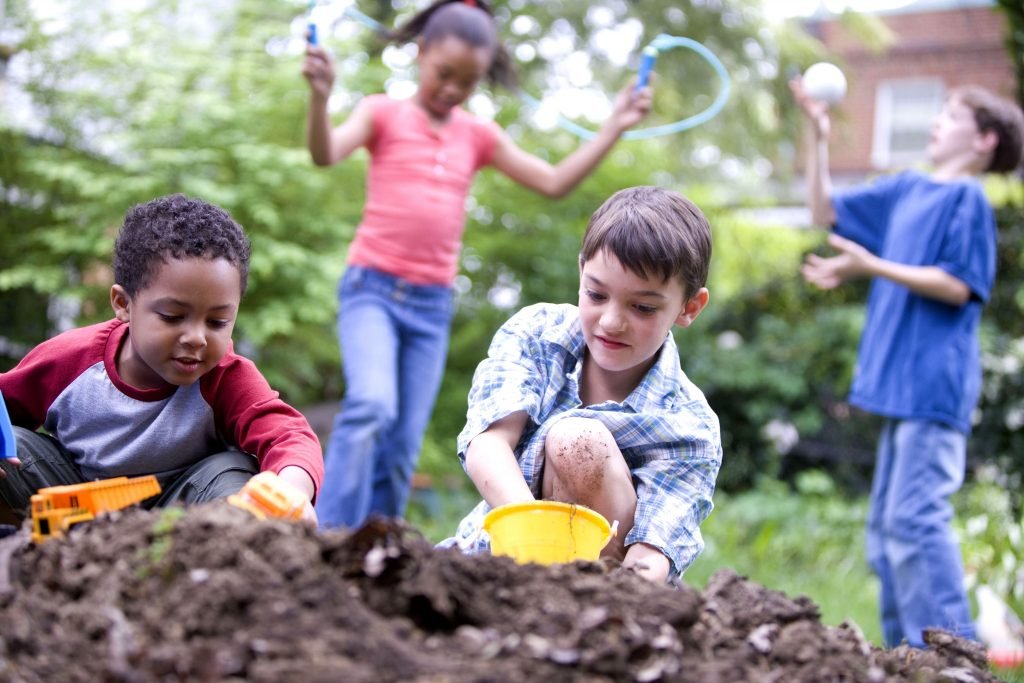 The Work Story
There was a day when each of us started our journey towards a life of work. Maybe it was the day you started school. Perhaps it's when you started thinking about what you wanted to do when you grew up. For others, it might be when it came time to get a job. Whatever the case, for each of us, there came a time when we pressed into work.
For some people, at least for a while, work works. These people personify working to live. Whether it's the thrill of the sale, the power, and prestige that comes with performance on the job, or that work offers an escape from life at home, for some of us, work is where it's at … at least as long as work lasts.
Let me offer an example of this from my own life. For the past five-plus years, I've work at the outdoor recreation co-op REI as a footwear specialist. If I approached this job through the lens of work alone, I would aim to provide excellent customer service by evaluating feet, identifying hiking or running footwear that best suits the individual based on their gate, health history, and recreational goals. The reward? Praise from customers and managers, with perhaps some ego fodder at a job well done.
But what happens when I can't identify the right product? What happens when the customer isn't satisfied? What happens when the work is no longer there? That's when the work story fails.
The Work-Escape Cycle
There's an old saying about work that compares it to putting your nose to the grindstone. Have you ever thought about that phrase? Sounds painful, doesn't it? Even the earliest known usage of the phrase ties this image that compares hard work to the disfigurement of the face. However, this is how most people I know view work. The kind way they describe it is working to live. The job is some version of the painful and disfiguring, but it provides for daily life and, ideally, the opportunity to escape.
Here escape is often confused with play, which is why I have you waiting to answer that question about the last time you played. The key difference between the two? If you're trying to get away from something, you're escaping. Those who play are never captive!
So maybe it's vacation or a weekend adventure. It could be happy hour or a happy home. Perhaps Hollywood provides the escape on the silver screen or the box in your living room. Escape in it's most destructive forms is the root of all kinds of addictions. Whatever your escape of choice, it's about getting away from work and to something more pleasurable.
This cycle isn't far from what many of my coworkers experience at REI. The job itself is frustrating, but the gear discounts and recreational opportunities provided through the job make it worth it. The hours after work are spent at the bar and days off are spent in the mountains. It's the very essence of the work-escape cycle.
At this point, I invite you to take a moment and reflect on your life. Is it one of work, or are you spinning on the work-escape cycle? How well do this stories describe your life? Do you want something different?
The Playful Story
That said, there is another vision of life offered through the story of play.
Remember, pure play is about doing because of the inherent value and joy in the act itself. With play, the act itself is the reward. So a life of play is one where employment, family, community involvement, and recreation are all joy giving in and of themselves. It's about working to love.
A life of play is all about working to love.
Click To Tweet
With that in mind, let's take a third look at life on the sale's floor at REI.
I approach a customer standing before a wall of footwear options. As I approach, I can tell from their eyes that they are somewhat overwhelmed by the choices at hand. After saying hello, I offer them two ways of proceeding. One, they could enter the typical shoe shopping chaos where they pick out options based on color, price, or some other arbitrary criteria and hope they find something that works … an option that leads to a 20%+ return rate. Or, they could tell me about their recreation goals and their health history while I make observations about their feet, and I could make selections based on what has the highest probability of fit … and leads to a less than 5% return rate.
Why take the time to listen to customers and get to know their feet, health history, and goals? Because it's how I love my neighbor. It's how I honor the imago Dei (image of God) in them. By identifying the perfect footwear option for them, I'm creating an opportunity for them to experience a bit of God's shalom (a Hebrew word for peace … and so much more) as they step into the creation.
As author Rob Bell would describe it, the playful story views everything as spiritual and is therefore imbued with meaning in and of itself.
Discovering Play
So how do you move from the work story or the work-escape cycle into play? I believe the answer is found in a simple word … connection. A life of play is a life of connection to the divine, self, and others. Want to know more? That's why this website is here … to explore my discovering play, and to invite you to join me. How? Here are a few next step options:
Add my feed to your RSS reader or have all of my future posts delivered to your inbox.
Dive into the blog, scroll through the titles, and read what interests you. At the end of every post, you will find two important things. One, a chance for you to comment and engage with the content, and two, a few related post recommendations.
Whatever the case, have fun! Explore your connection with the divine. Get in touch with yourself. Enhance your connection with others. In other words, learn to play!