Connection to the divine, yourself, and others is the key to a playful life. In case it wasn't obvious, this means the journey to play is not easy. Gently, it might be called a paradigm shift. Realistically, it is a death to the life we know and resurrection to a new way of living … well, actually, it's a really old way of living.
Let me explain by looking at a few verses from the earliest pages of the Bible. Now, if my going to the creation story has you a little uneasy, take a deep breath and hear me out. I don't believe Genesis 1 and 2 have any business in a science classroom. Rather, I believe they, like so many other near-eastern creation stories, are ancient mythologies designed to help make sense of the world and our place in it. At the same time, I believe they cast a vision for life that is unlike any other story of their kind.
Let's explore and discover the link between connection and play!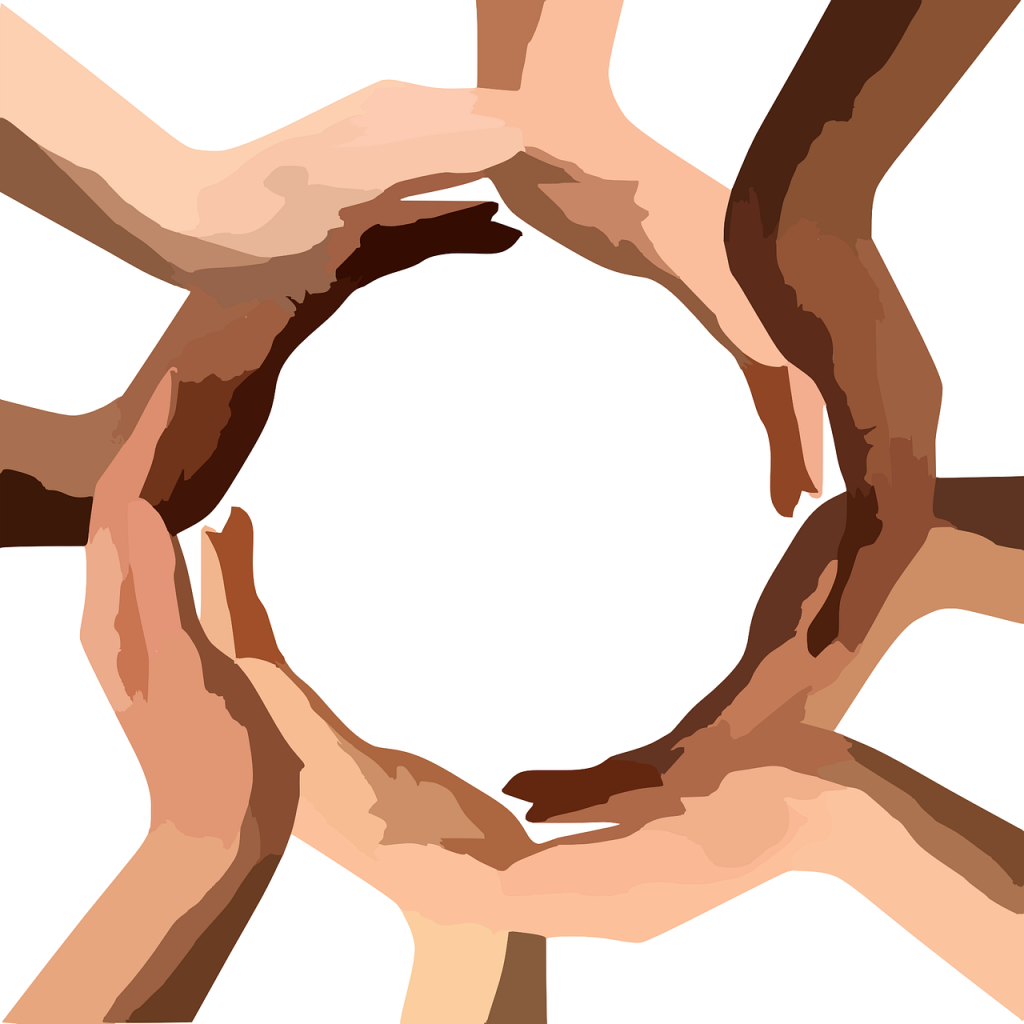 Connection Like Us
Historically, one of the most confusing Christian doctrines is that of the Trinity. Countless hours have gone into trying to explain the Father, Son, and Holy Spirit, and how each is part of one God. Most often, these discussions come from those with a Western/Greek mindset and thought process. The goal from that perspective, as Catherine LaCugna writes, is to describe God in God's self. It is essentially an exercise in dissecting God.
However, the Bible comes from a Semitic world, and it's authors thought, wrote, and explained from an Eastern perspective. Here the primary concern is not the parts of God, but the action of God. It's about the relationship between the members of the Trinity … what Richard Rohr calls the divine dance. In other words, God is fundamentally about connection. This is why God says, "Let us." at the start of Genesis 1:26.
But what is it that the "us" does? God makes humanity in God's image. Therefore, since God is fundamentally about relationship, you and I are created for connection … and it's when we're connected that others get to most clearly see the divine reflecting off of us.
Not Good to Be Alone
In the second round of the creation story, Adam starts off alone. God places him in the garden and tells him to care for it. He's also given the task of naming all the wild animals. Elodie Emig, a Greek professor at Denver Seminary, offers a fun take on Adam going about this naming process.
In Genesis 2:18, God declares the Adam alone and brings all the animals he's created to the man for naming. While the text seems to imply that the search for Adam's partner is bound to the naming process, Emig invites us to think about Adam's experience.
First two dogs. Then two cats. This is followed by two lions, two tigers, and two bears … oh my! Suddenly it hits Adam. Every other creature has a match. He sees the giraffe with necks intertwined, the cheetah playfully rolling in a field, and the rabbits, well, making more rabbits. It is here that Adam realizes he's alone and discovers his own longing for connection.
Disconnected
A third element of the creation story that reveals the vital nature of connection is Genesis 3 and the story of the Fall. Disconnection is the immediate consequence of abandoning the divine image.
At the end of Genesis 2, the couple is described as naked but not ashamed, but their nakedness is the first thing they notice after eating the fruit.
Then, when they hear God walking in the garden, they hide. God's question, "Where are you, is not one of geography but one of relationship.
Finally, when confronted with their sin, they begin to blame. Adam blames Eve and then God. Eve blames the serpant.
When adding the repercussion of sin to the mix, consequences that draw the man and woman away from being and towards doing, away from play and towards work, the trifecta of broken relationships is complete. The consequence of sin is disconnection from the divine, yourself, and others.
Restoring Connection
The journey to connection will look different for each of us. My journey began with finding a God I could fall into. From that foundation I was able to connect with myself. More recently, this adventure has me connecting with my wife, son, and friends. The need for that journey in that order is rooted in my story.
I invite you to click the link above and learn more about me. Perhaps it will help you consider your own connection journey.
I also invite you to add me to your RSS reader or subscribe to email lists and recieve future posts in your inbox.