Given Joe's education, his official title is Reverand Doctor R. Joseph Burnham. That being said, Joe views education as a journey over an accomplishment and therefore values the educational process over the titles they confer. He would much rather earn your respect through his actions than insisting on it through titles. To that end, he prefers to go by the far more casual and accessible, Joe. Pastor Joe works if using a formal title is beneficial to you.
That said, Joe also recognizes that with degrees come a recognition of expertise and credibility. Therefore, his academic degrees include: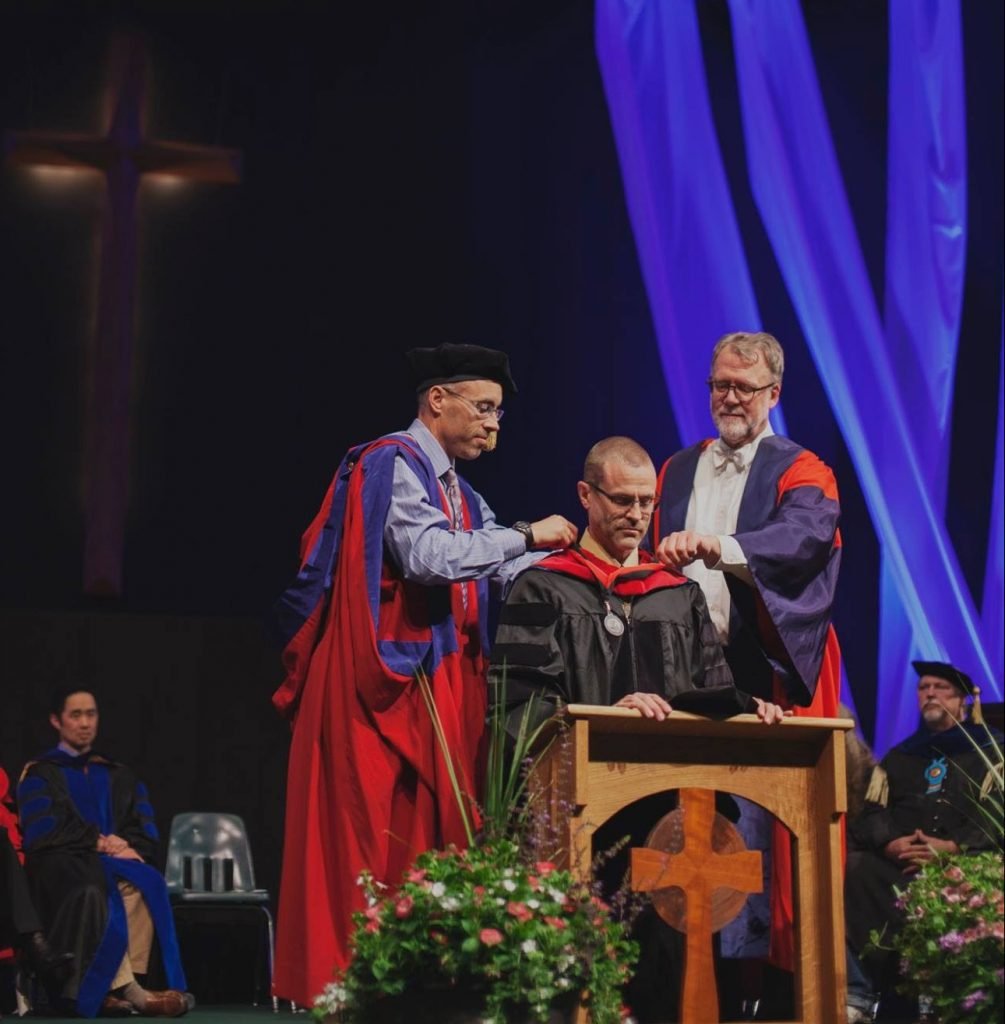 Education's Culmination: The Dissertation
Joe continued his education largely for himself. His own spiritual formation drove him to seek his doctoral degree. The pursuit was successful as it gave him space to define what he believes about himself, God, and his vision of the good life. This process is unpacked in his doctoral dissertation, an autoethnography titled Re-Storying God: Re-Imagining the God of the Bible and Re-Enchanting Our Neo-Secular Selves.
The work centers on how the church talks about God and the impact that God-talk has on people both in and beyond the pews. It proposes a fresh understanding of God formed exclusively through the Gospels and their portrayal of Jesus. With this understanding in place, Joe offers an interpretation of Paul's letter to the Romans and proposes how the church can go about reshaping popular understandings of God.
Joe's dissertation continues to serve as the foundation of his ongoing formation as a pastor.
School Recommendations
If you are looking to continue your own education, Joe recommends the following institutions: