Speaking about beliefs, A. W. Tozer once wrote: "What comes into our minds when we think about God is the most important thing about us." Stop and think about that for a moment. What are your beliefs about God and how do they shape you? If you're not sure, Joe might be able to help.
As for Joe's beliefs about God, knowing how important they are, he wrote the following words as an expression of his faith. They were spoken at his doctoral hooding:
In the name of the Father, who calls out, "Where are you?" not because he doesn't know, but because he wants to invite us close.

In the name of the Son, who dwelt among us so that he could heal the brokenness, disempower the shame, and cast away the guilt that so easily shatters our relationship with God.

In the name of the Holy Spirit, who first dwelt in Christ and now takes up residence in us; softening our hearts, clarifying our minds, directing our steps, strengthening our hands, and placing words on our lips.

Amen.
How did Joe form these beliefs and how do they shape what he believes about life?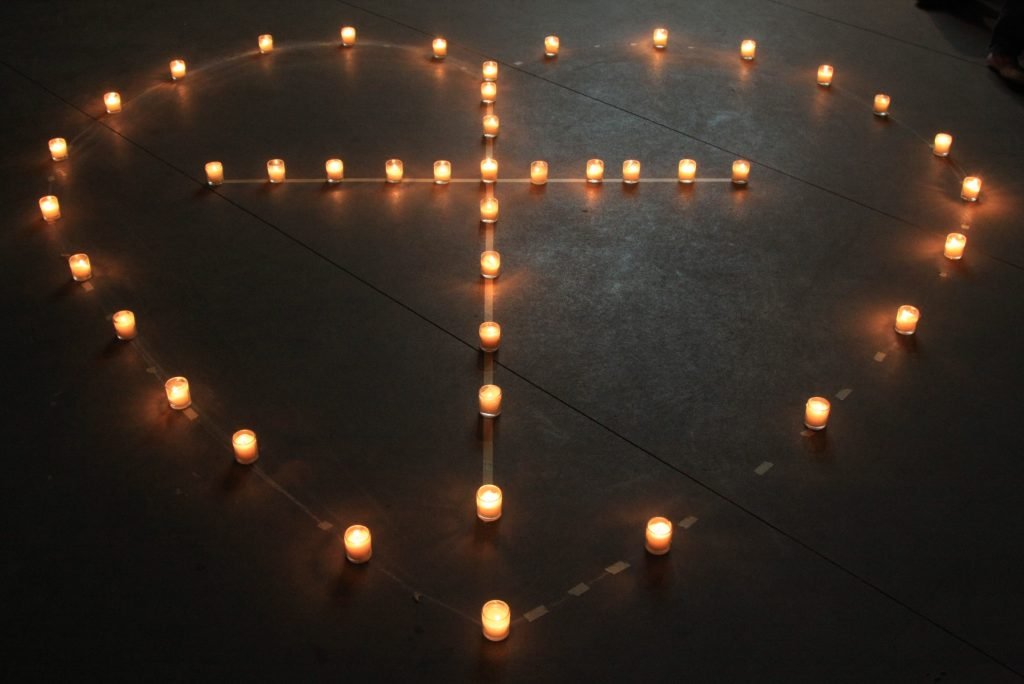 The Formation of Joe's Beliefs
In the early part of 2010, Joe entered a theological crisis. While it took most of six years and a doctoral dissertation to work through it, he now considers it a gift.
The core change for Joe centered on his understanding of God. History offers many attempts to describe God. Some focusing on attributes while others look to characteristics. Others will consider God's activity. Whatever the case, the way we think about God shapes the way we think about ourselves.
Today, Joe's beliefs about God's nature, activity, and person are simple. God looks like Jesus. This means two things:
Joe looks at Jesus to see what God is like.
Joe allows the person and work of Jesus to shape his understanding of God in the rest of the Bible.
God looks like Jesus.
Click To Tweet
Jesus and the Kingdom of God
Assumption: Most of the people reading this grew up with a story that centered on Jesus dying so we could go to heaven.
Fact: It's hard to find this narrative in the Bible and it only works if God the Father and Jesus are not united. It's a story that requires divine justice needing appeasement. Something Jesus doesn't talk about.
Instead, Jesus' life focused on teaching and manifesting the Gospel or good news of the Kingdom of God (or Heaven if you're reading the Gospel According to Matthew). But what we often miss, is that linguistically, the word that translates as "kingdom" isn't referring to a physical place. Rather, it's a statement on who is ruling.
So when Jesus talks about the kingdom, he's really talking about the rule and reign of God, and what things are like when God's rule is evident. Logically, this allows for God's rule to not be evident.
To boil things down, when God's rule is evident, it's all about love. When God's rule isn't evident, it's all about seduction.
Love and Seduction
You and I are subjects of love. We are also objects of lust. One one hand, God adores us and desires to lavish us with every good thing for our benefit. On the other hand, evil hates God and wants to use us to gain pleasure by hurting God.
Loved requires receiving and often feels like weakness. Lust gives the illusion of power. All of our lives, every moment, are about being the subject of God's love or the object of evil's lust. This means we either feel weak or powerful and, contrary to what we are comfortable with, it's only weakness the enables us to experience love.
It's only when we feel weak that we can be loved.
Click To Tweet
Dying is the Path to Living
While the big buildings, the plays for political power and the self-righteous glances on those deemed outsiders all stand in contrast to this reality, Christianity is fundamentally a religion about dying to yourself. Jesus invites us to release power and embrace weakness.
The idea of sin, at its most basic, is a turning inward and focusing on yourself instead of others. Sin is receiving lust and the sense of power it grants. This stands in denial of the life God longs to give you.
Therefore, the path to becoming truly human is a turning outwards in love (which begins by feeling weak and receiving love from God). In other words, if we want to truly live, first we must die to ourselves.
From Work and Escape to Play
Most of my life, I embrace Law and Gospel as complimentary binaries. Paul's letter to the Romans was the primary proof text. The Law declares what we should do but don't. The Gospel was God forgiving our shortcomings in Christ. It's a dynamic where it's our job to sin and Jesus' job to forgive. It's not hard to see what's wrong with this dynamic. Even Romans says it's wrong.
Today, I argue that Romans actually sets Law in opposition to Spirit. Because life by the Law is crushing, many turn to lawlessness. To make this dynamic more accessible, I phrase them as work (Law), escape (lawlessness), and play (Spirit).
We know work and escape, they're how we approach life. We work, which is all about doing in hopes of gaining power. Work is ultimately about lust. It gives us what we want for a season, but it doesn't satisfy. So we find new ways to objectify ourselves until it destroys us. Then we try and escape. We numb. Work fails us so we stop doing, but then there's just a void.
Jesus invites us to a different way: the Kingdom of God. Instead of doing, it's a life of being. It's a life of play.
Jesus comes along and invites us to a different way. Instead of doing, it's a life of being.
Click To Tweet
Why play? Have you ever watched a child play? Do you see how they just embrace the moment? They are caught up in it, live in it, and enjoy it for all it's worth. There is no outward focus or an attempt to gain something from others. They are themselves.
That is life by the Spirit. We live out of God's love and embrace each moment for what it offers.
You Can't Do This Alone
The journey from work and escape to play cannot happen in isolation. We cannot stop doing and lusting on our own. It is necessary for others to gather around us, pour God's love into our lives, and help us see how we remain in patterns of work and escape.
Jesus invites us to a different way of living, let's embrace the invitation together. Let me know how I can help you on this journey: